Activator Methods in College:
While you're in college Activator Methods has many numbers of resources available to you. Over 16 learning institutions teach the Activator Methods adjusting protocol. Check with your registrars and sign up for the course today!
For a list of schools that teach the Activator methods adjustment protocol please click Here.
There are Activator clubs on most college campuses. Activator clubs are a great place to get exposure to this technique. Practicing and learning this highly effective and safe instrument-based adjusting technique is fun and easy in this setting. The Activator clubs are the perfect setting to hone and develop your skills and have your questions answered.
For a list of schools with Activator clubs please click: Here.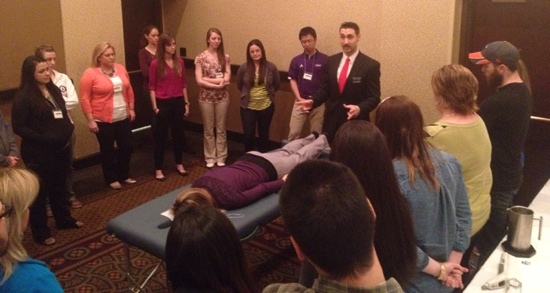 Activator Methods has over thirty regional seminars annually. Students are always welcome to attend. At these seminars, we have a special discounted rate for students of just $99, discounted from $359.00. These weekend seminars will help you network with students and doctors who share your dedication to helping patients in need.
To see a complete list of our upcoming activator seminars please click Here.
For details about gaining and maintaining your proficiency rating please click: Here.