Activator Advantage e-newsletter
March 2015
Activator Expands
By Dr. Arlan W. Fuhr, Chairman/Founder of Activator Methods International Ltd.
The start of 2015 has already seen major expansion here at Activator, along with a whirlwind of exciting activity.
Judith J. Fuhr is Activator's new CEO. For fifteen years, Judi's finely tuned business sense has been at the heart of Activator's success. As our business expands, her leadership – as well as her political and legal expertise – will guide us to the next level. In her previous business life, Judi was the founder and President of one of Arizona's top ten public affairs companies, representing clients including NASCAR, W. M Grace developers and Fain Signature Developments. Judi is the only woman in the world to head up a chiropractic educational/instrument company as CEO.
In this edition of Activator Advantage, you'll hear from these leaders, along with Mr. David O'Bryon, Esq., the Executive Director of the Association of Chiropractic Colleges, who will give us a look at the upcoming Association of Chiropractic College's/ Research Agenda Conference (ACC/RAC) in March. Dr. Greg Stewart, the new president of the World Federation of Chiropractic will give you an overview of chiropractic happenings around the world, including the WFC conference coming up in Athens. And one of the fine Presidents of an Activator Student Club, Dr. Brittany Kasprack of Logan University, will give you an inside look at their operations.
This issue also includes a link to Dr. Michael Liebschners's newest paper, which finds evidence that the Activator V performs consistently despite the operator's experience level. This is great news and extremely important to students in training and to the newly graduated doctor.
We're excited about the New Year and about the reinvigorated Activator! Thank you for taking your valuable time to read this newsletter – we look forward to your feedback.
The Latest Research and More at ACC/RAC 2015
By David O'Bryon
Executive Director, Association of Chiropractic Colleges (ACC)
How much time do you take to keep on top of your professional world?
Do you wonder what research has said about your profession? And what about your favorite technique? What inter-professional developments have taken place?
How is the new health care plan impacting us? And, most importantly: is there a place to catch up on all the above?
The answer is a resounding "yes!" You'll find answers to all these questions and more at the 2015 ACCRAC Conference (Association of Chiropractic Colleges Research Agenda Conference).
WHERE: Planet Hollywood, Las Vegas, Nevada
WHEN: March 19 – 21, 2015
ACCRAC is the world's premier chiropractic education conference, sponsored by the Association of Chiropractic Colleges (ACC). Chiropractic leaders from around the globe will gather to hear from authors of the most recent research papers and listen as the most gifted members of our profession discuss the latest industry developments
This year, Josephine Briggs, MD will give the keynote address. As the Director of the National Institute of Health's National Center for Complementary and Integrative Health (NCCIH), she is at the epicenter of healthcare in the United States.
Dr. Briggs is also perfectly aligned with this year's conference theme: Inter-professional Collaboration: Working Together for a Better Future. Invited speakers include national and international leaders in chiropractic, academic and research communities. Topics range from educational issues, basic and clinical science and practice, to the very process of leadership itself. This is the 20th year ACC has hosted this event, which has grown into a "who's who" in chiropractic.
Scheduled speakers include: Brian McAulay, DC, PhD; Dennis Marchiori, DC, PhD; Guy Riekeman, DC; Tony Hamm, DC; Gary Tarola, DC; Elizabeth Goldblatt, PhD; William Moreau, DC; Kat Linaker, DC; and Michael Schneider, DC. They bring a wealth of knowledge and experience in everything from US Olympic training to hospital work.
It is a fabulous line-up, with Continuing Education credits available, too. Join us! Learning is a lifetime experience and this is the experience of a lifetime.
---
The World Federation of Chiropractic and the Advancement of the Chiropractic Profession
By Greg Stewart DC, Canada, President, World Federation of Chiropractic
What is the World Federation of Chiropractic (WFC)? What is its relevance to you, and why is its 13th Biennial Congress in Athens this May 13-16 important? Why is Activator Methods a leading sponsor?
To answer these questions, begin by understanding that there has been great international expansion of the profession in the last 20 years. Doctors of chiropractic practice in approximately 100 countries, and there are new chiropractic colleges in Africa, Asia, Europe and Latin America. Today there are more chiropractic schools outside North America than in the USA and Canada.
What would happen to the profession if these schools had many different educational standards? What if the legal scope of practice was different, country to country?
For example, what if a country did not give DCs the right to diagnose and gave them the lower tier status of not being primary care? Imagine the challenges if a country passed laws refusing chiropractors the right to treat children, or order and read imaging studies. Ensuring uniformity in legislation and education is a difficult task due to issues of language, historic turf issues and local political influence.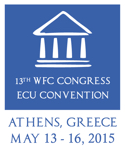 The WFC, formed in 1989, has its offices in Toronto, Canada. The organization's main purpose is protecting the profession's identity and ensuring its success during its expansion into a major international profession. With national chiropractic associations in 90 countries as its voting members, various issues involving the profession are debated and strategized. Integral to the success of the WFC are the many major corporate partners, such as Activator Methods, and most colleges as WFC associate members and strong supporters.
The WFC has several productive and essential committees and projects but none more so than our Research Council, chaired by Dr. Greg Kawchuk. This research priority will not be unfamiliar to those of you who have been involved with Activator Methods over the past many years. Dr. Arlan Fuhr has been actively involved in and supportive of research throughout his career and continues to refine his procedures and protocol to ensure positive outcomes and patient safety. A recent priority of the WFC has been the development of a web accessed Suggested Reading List that highlights current research and clinical guidelines in a very digestible manner. It can be accessed through the WFC web site at wfc.org.
The other main reason for formation of the WFC was to have chiropractic represented at the World Health Organization (WHO), the United Nations body for health and the world center for policy decisions on health and healthcare. In most countries, when governments are asked to pass laws to recognize chiropractic practice, they turn to the WHO for advice.
The WFC was given official relations in 1997. Due to the influence of the WFC, led in this by Dr. John Sweaney from Australia and David Chapman-Smith, the WHO in 2005 published positive guidelines regarding chiropractic education and safely, recommending inclusion of chiropractic in all national healthcare systems. Today there are chiropractors working fulltime at WHO Headquarters in Geneva, Switzerland. This has all happened in such a short period of time due to the quality of what the profession can offer to world-health and the professionalism of those involved in making it happen.
So, what is this WFC Congress in Athens that takes place this upcoming May? This is the time (every two years) when the WFC membership and chiropractors worldwide get together to celebrate the international growth of the profession. At the Assembly there are formal reports from around the world. At the main conference program in Athens, which is also the 2015 Conference of the European Chiropractors' Union (ECU), some 1,000 delegates from approximately 50 countries will experience outstanding lectures, technique and other workshops, and share their passion for chiropractic. Like Activator Methods, Foot Levelers, and many other sponsors, why not join us? All information is at www.wfc.org/congress2015.
---
Research Corner
Newly published work by Michael A.K. Liebschner, et.al., is particularly promising, especially regarding the new, fully electronic Activator V. Liebschner finds the thrust delivered by the Activator V is consistent, regardless the experience level of the doctor using it. You can read an abstract of the research, or access the full study on our website.
---
University Corner
Updates from Student Organizations Around the World
By Brittany Kasprack, D.C., M.S.
DC Logan University, 2015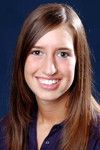 When I began chiropractic school I was bombarded with techniques. Every professor insisted that we learn every technique so that we had options for every patient. As a student, it was scary and overwhelming.
I was looking for one consistent, effective treatment that would work for every patient I encountered. When I found Activator Methods I realized that all of my questions and concerns had been answered.
At the time, I looked within my school to further my understanding of Activator Methods, but there were only minimal, elective courses offered in the final year. There was once an Activator Club, but it had died out. I was able to resurrect the club and gain interest in the technique.
Now, my school has added Activator Methods to the core curriculum, earlier in the program. I am thrilled for the upcoming students who will be able to experience the technique that resolved my concerns.
Activator Methods gave me a treatment protocol that fits any patient. It is safe, so, I don't have to worry about injuries or lawsuits. Allowing the body's own nervous system to tell me what it needs gives me peace of mind as a practitioner. Having the protocol gives me a system that tells me exactly what adjustments a patient needs, and, more importantly, what adjustments a patient does not need.
Activator Methods gives me everything I need, from assessments to treatments.